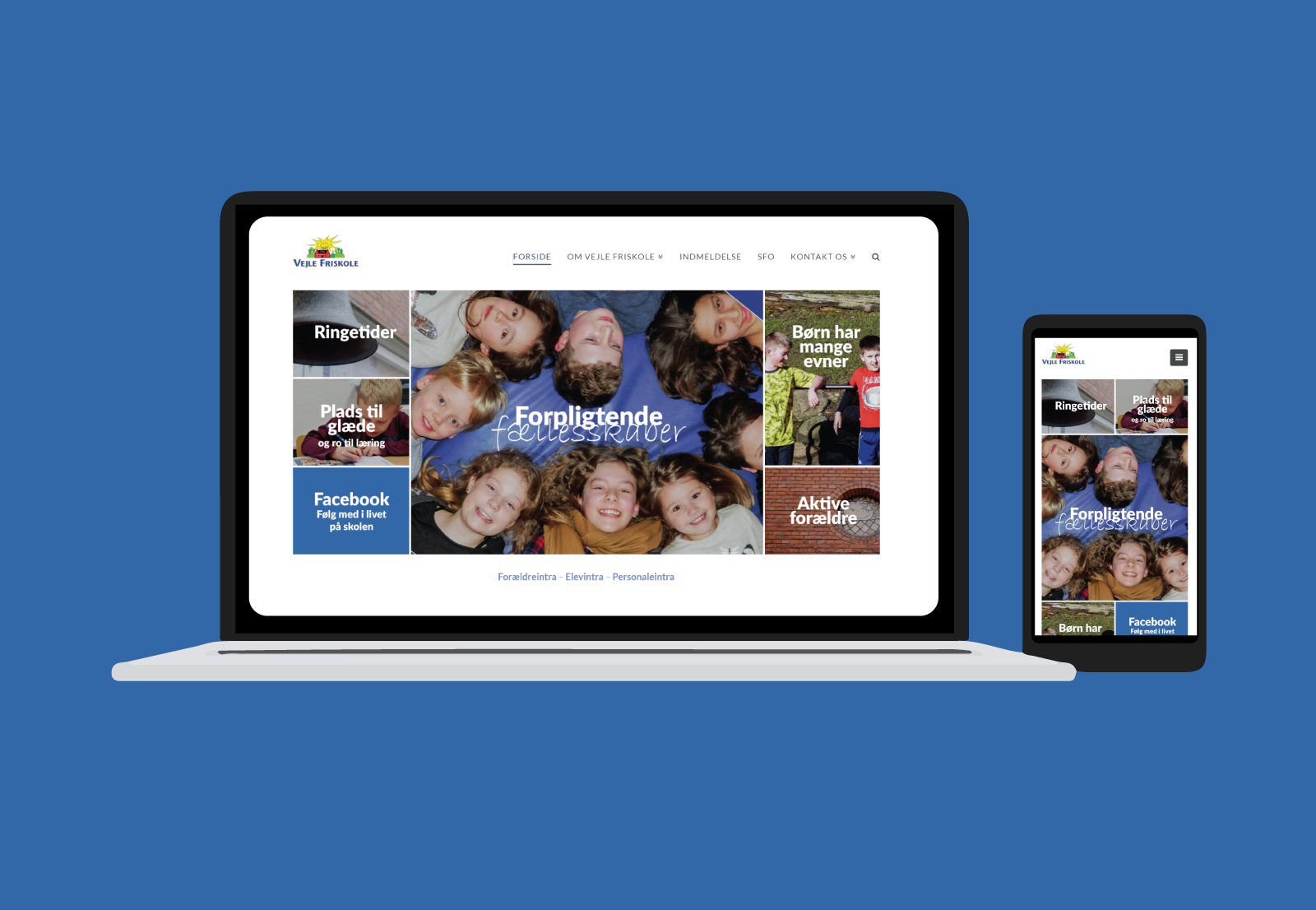 A few words from the school principal, Birthe Kidde Skov, 
about the process and the website itself (english translation below):
Jens Buch Johansen har lavet Vejle Friskoles nye hjemmeside i foråret 2016. Jens har lavet et fint og funktionelt layout, som passer til vores behov og er brugervenligt. Vi har haft et godt samarbejde med Jens, som gerne retter til efter vores ønsker og leverer til tiden. Jens har mange gode ideer i processen frem mod målet. Jeg kan kun anbefale Jens, hvis der er brug for weblayout fra bunden.
Skoleleder
Birthe Kidde Skov
Vejle Friskole
Jens Buch Johansen has made Vejle Friskole's website during the fall of 2016. Jens made a nice, functional layout which befits our purposes and is user
friendly. We have had a good cooperation with Jens, who willingly adjusts the site to our wishes and delivers on time. Jens has many good ideas during the process towards the goal. I can warmly recommend Jens, if a webdesign from the bottom-up is needed.
Birthe Kidde Skov
Vejle Friskole